Carrie and Brad Paisley announce the nominations for the Academy of Country Music Awards Today in Nashville, Tennessee.
Kenny Chesney led the pack with 11 nominations, including entertainer of the year and top male vocalist. Rodney Atkins followed with six nominations, including top male vocalist. Brad Paisley, Big & Rich and Sugarland all picked up four apiece.
The CMAs will be held in Las Vegas on May 18, and aired live @ 8PM ET/PT on CBS.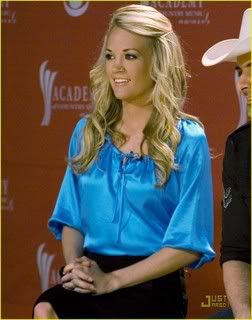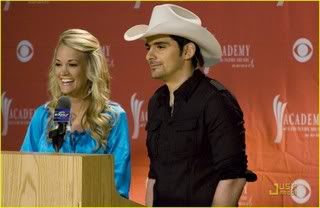 source