Gordon Smart for The Sun (UK) said : I took the alarmingly attractive Rihanna out bowling to celebrate her birthday and she told me about her secret new addiction – collecting art.
The Umbrella singer turned 20 this week and over a few rounds at London's Bloomsbury Bowling Lanes she revealed she's just splashed out tens of thousands on a piece by Rolling Stones lord Ronnie Wood.
She gushed: "I'm not a big spender, but I do like to buy art.
"My favourite canvas is a Ronnie Wood one. He painted a portrait of BOB MARLEY and as soon as I saw it I knew I wanted it. It's very rare that you get a painting of a legend painted by a legend, so I had to get it."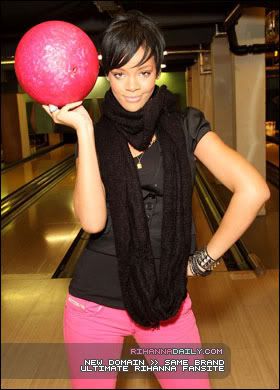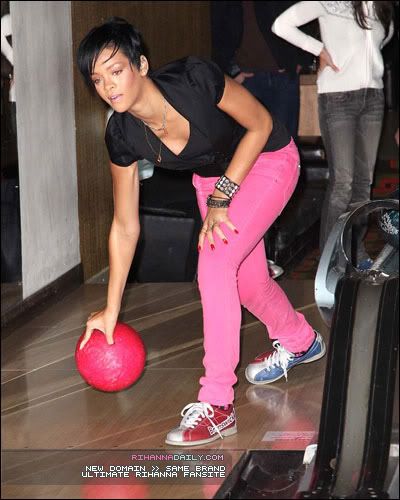 source