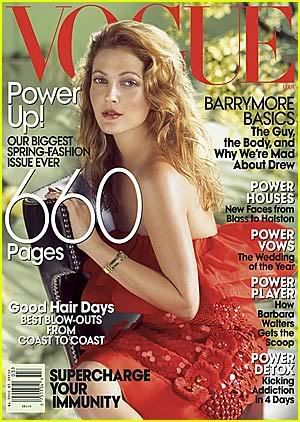 Drew said in the March 2008 issue of Vogue,
The 32-year-old actress, who went to rehab as a teen, says, "I think I had some mechanism in my head that said, 'If you don't pull it together for yourself, no one else will. That's coming from a person who had to try it all … and who still loves to have a good time. I do believe in 'Work hard, play hard,' but 'Work hard' always comes first, and it did even when I was wild and young."
Drew's cover shoot was photographed by Steven Meisel. This issue hits newsstands nationwide on Wednesday.
source