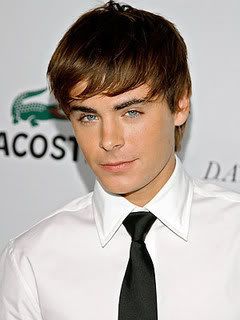 Zac Efron was released from Ceders Sinai this afternoon.Zac sure recovered fast!!
source
also
Zac Efron has been confirmed to star in Me and Orson Welles, according to The Hollywood Reporter.
The film is set in 1937 and the story centers on high school student Richard Samuels (Efron). While strolling the streets of New York, Samuels happens upon the yet-to-open Mercury Theatre and is noticed by its mercurial founder, Orson Welles (Christian McKay). The man lands a bit part in Julius Caesar, the production that catapulted Welles to the top, and spends the next week learning about life and love.
Welles will shoot mid-February and March in New York, London and the Isle of Man. Disney's High School Musical 3: Senior Year will begin filming April 21st.
source