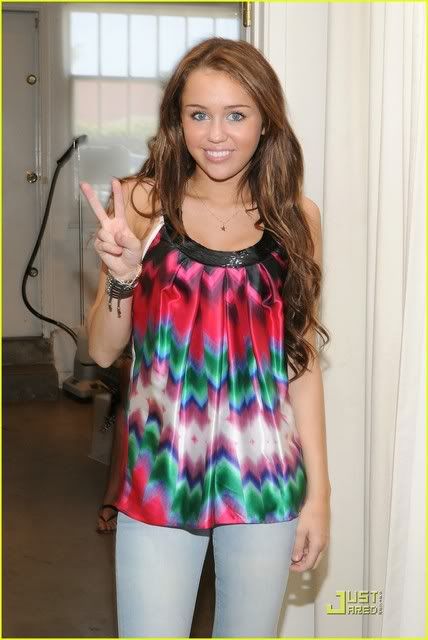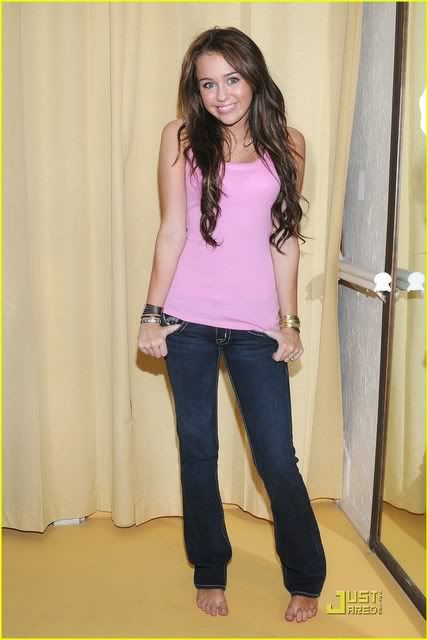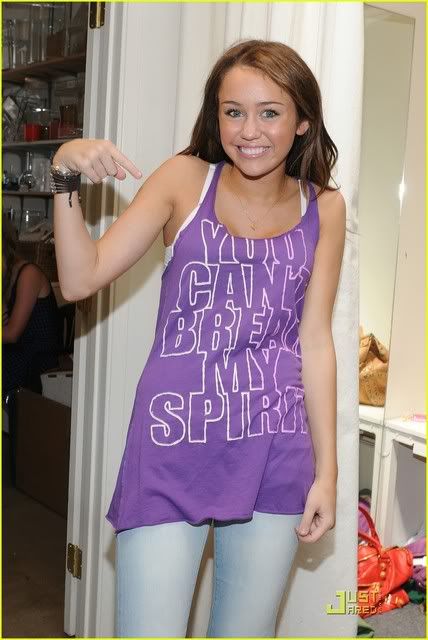 Miley designed this shirt herself. It benefits Miley's favorite charity 1736 Family Crisis Center.
Miley took a break from Hannah Montana and her touring schedule to go shopping at Harmony Lane.
Miley, also tried on t-shirts that read, "You Can't Break My Spirit," and "I Only Kiss Superheroes." She's also wearing 291 jeans in the purple top picture!