#1 Nikki Blonsky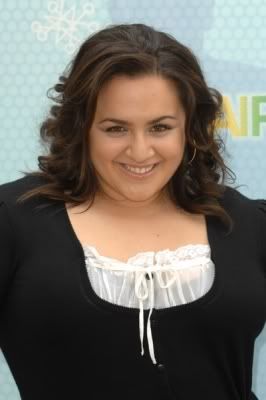 From staring in Hairspray,making TV appearances,traveling around the world to promote Hairspray and she even had her first concert in Dallas Texas!! Nikki has done a lot this year!In 2008 she is going to be in Queen Sized this January,Harold this summer, release an album and go on tour. Congrats on all your success!!!
#2 Amanda Bynes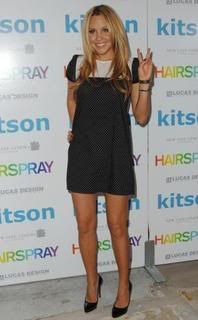 Amanda was in Hairspray,Sydney White,dyed her hair blonde,won many awards,started her own clothing line
Dear
and was a great role model by not drinking,not going to rehab and always wearing underpants. Great job Amanda!!
#3 Rihanna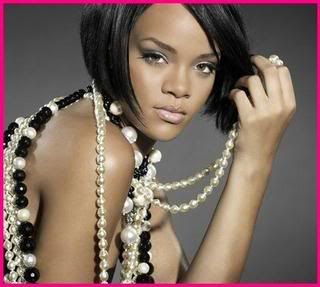 Rihanna's Good Girl gone Bad album was a huge hit (Umbrella was the most successful song of 2007),Shut up and drive #15 and hate that I love you #7,Don't stop the music #1 in Europe #34 in the USA,she won a lot of awards including favorite female artist-soul/R&B at the AMA's and received 6 Grammy nominations.
#4 Miley Cyrus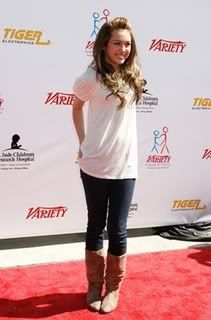 She released her double album,she was in High School Musical 2,released a Hannah Montana clothing line,did her best of both worlds tour in North America and went on Oprah twice.She is going to be in the 3-D movie Hannah Montana & Miley Cyrus: Best of Both Worlds Concert and Hannah Montana the movie.
#5 Fergie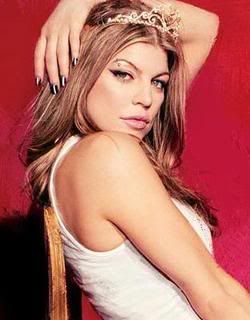 Fergie was in the movie Grindhouse,was Blender's Women of the year,Her song Big girls don't cry was #1 hit single worldwide,Glamorous #4,Clumsy #5 on the billboard top 100 , She won top female artist pop or rock at the AMA's,She also preformed at the Concert for Diana in July,She will have a second album in 2008. Fergie is also engaged to Josh Duhamel.
#6 Avril Lavigne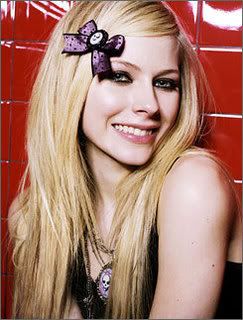 Avril released her album The Best Damn Thing,her single Girlfriend reached #1,she has done a small tour,she was sued because the song I wanna be your boyfriend by the Rubinoos sounded like her song Girlfriend and she was in the movie The Flock.
#7 Kanye West
He released a album called Graduation,he preformed at Live Earth concert,he hosted a british show called The Friday Night Project,called off his engagement with his girlfriend Alexis Rainey,Kanye beat 50 cent on album sales on Sept. 11,he preformed at the MTV VMAs,Kanye said he would never come back to MTV again after Britney Spears beat him for the opening song at the VMAs,his Mom died on November 10 from complications from plastic surgery.
#8 Zac Efron
He was named People's Magazine's 100 most beautiful people in 2007,He was in Hairspray,he was in rolling stone magazine,promoted Hairspray with nikki blonsky around the world,he was in High School Musical 2,He is going to be in the movies 17,footloose,and High School Musical 3.
#9 Natasha Bedingfield
She sang at some of Justin Timberlake's concerts,preformed at the concert for Diana,she won best pop artist at the digtal music awards,her most popular song in the US is love like this
#10 Taylor Swift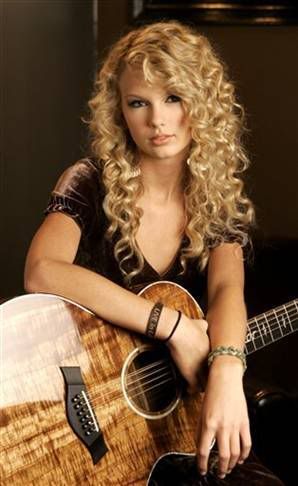 Her song Tim Mcgraw peaked at #6 on the billboard charts,#1 on the CMT's video charts,She performed at the CMA'sand met Tim Mcgraw for the first time,she performed at the season finale of America's Got Talent,She released her second album sounds of the season,Taylor also has teamed up with Tennessee Governor Phil Bredesen to combat internet sex crimes.
Source
Pictures from
here