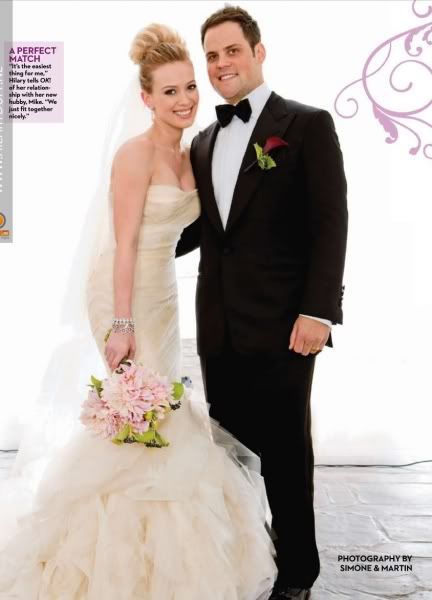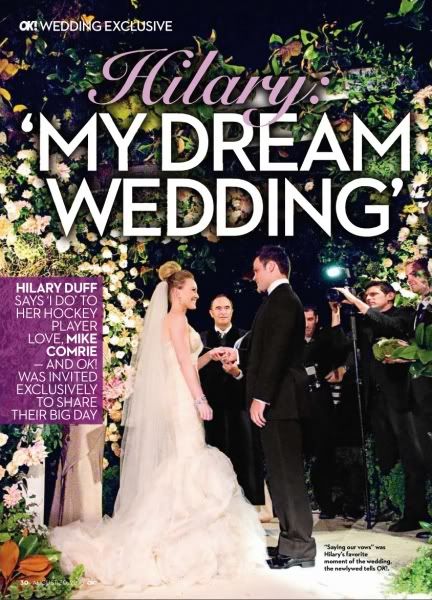 Hilary wore a beautiful Vera Wang gown as she said her "I Do's" with her hockey star beau Mike Comrie at a $29 million estate near San Ysidro Ranch.
As for the ceremony, Hilary and Mike welcomed about 100 guests while Hilary's mother, Susan, walked her down the aisle.
Congrats to Hilary and Mike!!

source