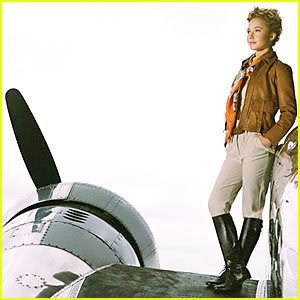 Hayden Panettiere suits up for flight as aviator
Amelia Earhart
atop a 1939 Lockheed UC-40A Electra Junior airplane.
The 19-year-old Heroes actress said of Amelia, "She proved that anything is possible. If you want to fly a plane, fly a plane…. No one can tell you no."
Hayden, along with Alexis Bledel and America Ferrera, are helping Glamour magazine celebrate over 70 years of female American icons.

source